We are accepting new Medicare patients!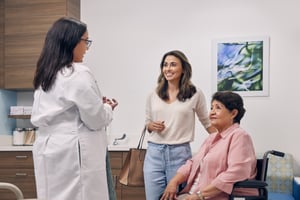 Click above to find a Village Medical provider and to schedule an appointment, or call
888-445-4866.
Every year from October 15 – December 7, adults on Medicare can change their Medicare health plans and prescription drug coverage for the following year to better meet their needs.
Y
ou may be wondering about your benefits for next year for:
- Dental
- Vision
- Specialist Coordination
- and more!
We want to help you navigate the Medicare maze, so we work closely with partners and Medicare experts to help answer your health plan and Medicare questions.