We want you to be healthy and happy.
Your care team will start by creating a Village Medical Stay Well Care Plan. This personalized wellness plan will be tailored to your own lifestyle and unique needs, to give us a holistic view of your health.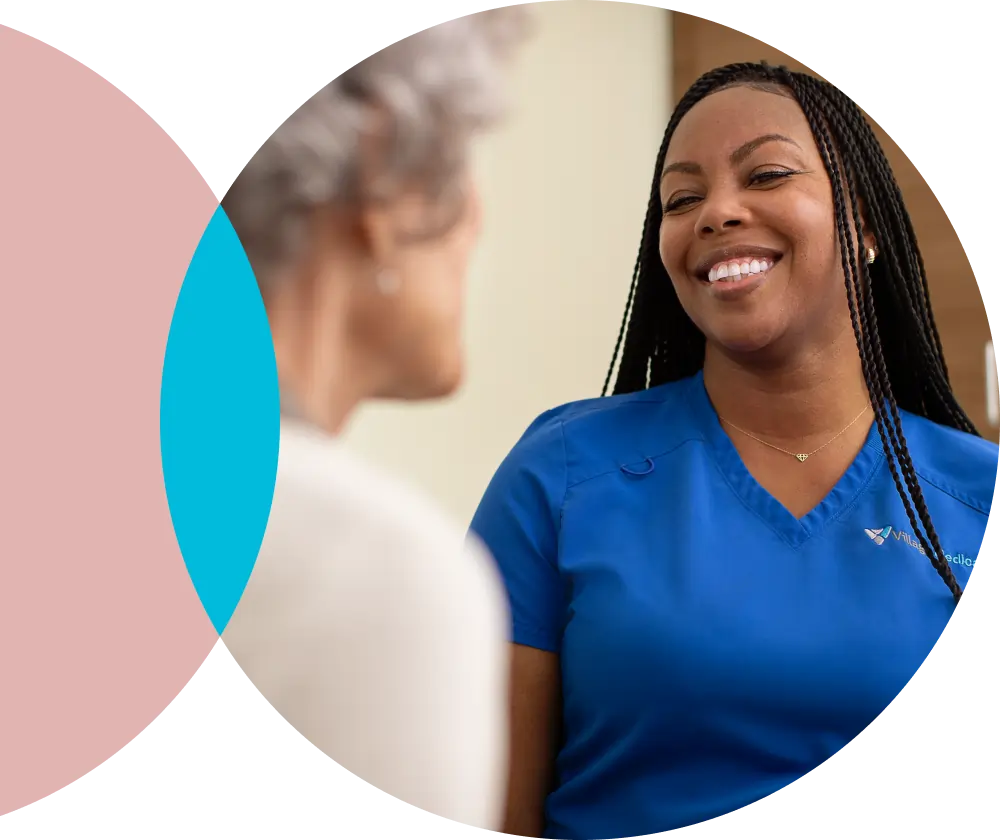 Anywhere visits and same-day appointments
Get the care you need, when you need it. You can see a primary care provider at one of our practices, through a virtual visit on your phone or computer, or in-person at home for patients who need it.
---
Chronic care management
Certain conditions require extra-special attention. We can help you manage a wide range of diseases including diabetes, hypertension, COPD (chronic obstructive pulmonary disease), congestive heart failure and endocrine disorders. We take a comprehensive approach to your treatment, providing education and advising on lifestyle changes, along with prescribing medications and other therapies.
---
Coordination for your specialty care
We're able to refer you to specialists when you need a provider with advanced medical training in a particular area of expertise. While your specialist provides diagnostic tests and treatments for specific conditions, rest assured we continue to coordinate with them to be sure we're all on the same page regarding your care plan.
---
Illness and injuries
We can help you take care of coughs, colds, the flu, ear infections and more. Before you head to urgent care, reach out for a phone consultation or same-day appointment.
---
Village Medical at Home
Village Medical at Home is dedicated to serving our patients who have complex medical needs and difficulty getting to the clinic to see your primary care provider. For eligible patients, our team of experienced providers will come to your home to assess and treat you, ensuring you receive the care you need in the comfort of your own surroundings. We work closely with your primary care provider and other specialists to coordinate your treatment plan and ensure seamless care.
---
The convenience of on-site labs
Diagnostic tests from your primary care provider help give us a better picture of your health. Many of our practices have on-site services that offer a range of tests including bloodwork, urinalysis, and bone density tests.
---
The Annual Well Visit
If you have a Medicare plan, you have access to a complete wellness exam that is 100% covered, whether you choose virtual or in-person. You know what they say about an ounce of prevention!
---
24/7 account access
Schedule appointments, get reminders, view test and imaging results and more on your smartphone via the Village Medical Mobile App or on the web via your patient portal