Protect yourself from the flu
A whole Village of healthcare experts is here to keep you healthy during flu season.
The importance of getting a flu shot
Studies show that flu vaccination can help:
Keep you from contracting the flu
Reduce severity of illness if you do get the flu
Keep you from spreading the flu to others
Prevent complications from the flu, like pneumonia
Our primary focus is you.
Flu season is just one of the many reasons to stay connected with your primary care doctor. Village Medical also offers full-service primary care including lab tests, immunizations, and medication. And with care teams that take the time to understand your needs, you can count on coordinated care designed to help you with your health goals. Book now and experience a different kind of care at Village Medical.

In case of emergency or life threatening illness, call 911 or go to your local ER.
Looking for the nearest Village Medical?
Discover a Village Medical location that suits your convenience.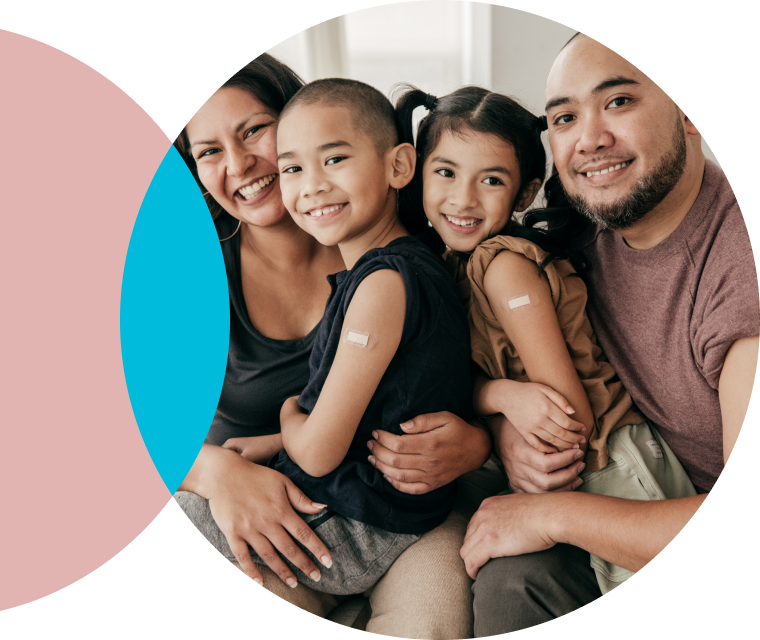 Q: Why get the flu shot?

A: Flu shots save lives. For healthy people, the flu may be a nuisance, so the shot can reduce your risk of getting ill and losing time from work or school. If you have health conditions, the shot can actually reduce your risk for more serious complications such as pneumonia, hospitalization, and death. In addition, by reducing your risk you can help prevent the spread of flu to other vulnerable people who may be at risk for complications, such as babies and the elderly.
---
Q: When should I get the flu shot?

A: In short, it's best to get your flu shot before flu season begins and definitely before it peaks in the winter months (between December and February). Experts recommend that people get their flu shot between September and October since the virus can start circulating in late fall.
---
Q: Who should get the flu shot?

A: Everyone 6 months and older should get the flu vaccine, especially those who are at high risk of developing complications from the flu. If you are not feeling well, have an allergy to the vaccine, or ever had Guillain-Barre syndrome, you should talk to your doctor about getting the flu shot. Not only does the flu vaccine help prevent widespread illness and limits community spread, but it also protects our most vulnerable populations from illness.
---
Q: Why an annual shot?
A:
Strain Adaptation: Getting a fresh, updated shot makes sure your immunity is aligned with the most current strains, maximizing your protection.

Waning Immunity: Over time, the immunity gained from previous flu vaccinations may diminish. Annual shots help bolster your immune response.

Cross-Immunity: The flu vaccine doesn't just offer protection against the specific strain it contains, but also other related types of flu viruses that may still be present.
---
Q: What are the biggest myths surrounding the flu shot?
A:
"The Vaccine Can Give You the Flu": The flu vaccine contains inactivated flu virus or a viral component that cannot cause the flu. Some people may experience achiness or other symptoms after getting the vaccine because of the immune response that is activated to protect you against flu infection.

"I'm Healthy, and I Don't Need It": Even healthy individuals can benefit from the flu vaccine. Getting it will help to reduce the severity of symptoms if you were to get the flu. In addition, getting the flu vaccine helps to protect those in your community.

"I Got the Vaccine Last Year. I Don't Need It This Year": There are many strains of the flu virus, and they can change quickly. A new vaccine is developed each year to protect against developing strains. Without a yearly flu shot, you are at greater risk of getting the flu.
---
Insurance
Q: Is my insurance accepted?


A: Check if your insurance plan is accepted: Search by location to determine which plans are accepted at our clinics near you. Don't see your insurance provider? Call us to validate your coverage at 888-828-2242
---
Medicare
Q: Do you accept Medicare?


A: We accept Medicare and plans from most major providers. Insurance plans accepted vary by location and are subject to change. We have partnered with BenefitsCheck. To be connected to a licensed insurance agent please call 855-930-3397 (TTY: 711).
---
Q: What is Medicare and when do I become eligible?


A: Medicare is a health insurance program for people aged 65 or older or younger people with certain medical conditions or disabilties that qualify under government rules.


Unless you have a qualifying condition, you are first eligible to apply for Medicare 3 Months before you turn 65 and can apply up to 3 months after. If you still have health insurance through an employer, you can continue that coverage instead of switching to Medicare.