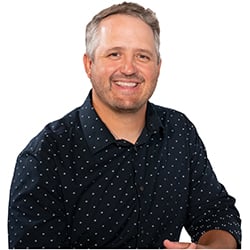 At Village Medical™, we believe in a patient-centered experience and at the heart of that is our team-based approach that includes experienced and talented doctors and advanced practice providers. As chief advanced practice officer, I believe deeply that access to high-quality primary care is critical and that delivering the best outcomes for patients through value-based care is the path to transforming healthcare in the United States. By having a care team, we are able to make health care more accessible, personal, and affordable for everyone.
Advanced practice providers (APPs) are an important part of our care teams and work closely with doctors and other members of the care team to provide you with high-quality care with a personal feel. Here are 5 things you might not know about APPs.
What is an advanced practice provider (APP)?
An advanced practice provider (APP) is a board-certified and licensed medical practitioner such as a nurse practitioner (NP) or a physician assistant/associate (PA). All APPs undergo extensive medical education and credentialing and work in every state. They take care of patients in doctor's offices, hospitals, outpatient centers, emergency rooms and urgent care centers. APPs adhere to the same high-quality standards of care as doctors and contribute to making care more accessible and affordable.
What is the role of the APP?
APPs are a critical part of the care team and see patients independently allowing for more access to care. They evaluate patient concerns and health issues and offer a broad range of other health care services, including:
Performing a physical exam
Ordering laboratory tests and procedures
Diagnosing, treating, and managing diseases
Prescribing medicines and writing prescriptions
Providing education on disease prevention and healthy lifestyles
How do they work with a doctor to provide the best care for patients?
As part of your care team, APPs and doctors combine their knowledge and experience to make sure you are getting the most up-to-date and highest quality care. By working together, they can offer increased convenience and accessibility to care, promote increased continuity of care, enhance communication between you and other health care providers.
What is the difference between a nurse practitioner and a physician assistant?
Physician assistants and nurse practitioners function very similarly to doctors in that they see patients and can evaluate and treat new and chronic medical conditions. However, there are differences in their training, backgrounds and what services they can perform.
A nurse practitioner (NP) is a nurse with a graduate degree in advanced practice nursing. They have specialized training and knowledge to make medical decisions and determine plans of care.
Physician assistant also have a master's degree from a physician assistant program, which are typically associated with colleges of medicine. A physician assistant can perform diagnostic, therapeutic, preventive and health maintenance services.
What advice would you give a patient who is seeing an APP?
Part of an APPs training is learning to be part of the care team and how to work with other members of the care team to give the highest level of quality care to patients. You can feel confident in being seen by an APP knowing they have the education and experience to treat and care for you and a willingness to work with doctors and other care team members when needed.