---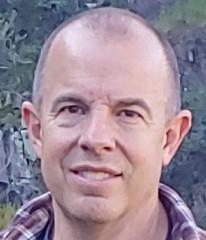 David Foy, DO
2411 W Anthem Way, Suite 101, Anthem, AZ, 85086.

About
Bio
Dr. David Foy (pronounced "DAY-vid FOY"), has been practicing since 2003. He is focused on Family Medicine and has a clinical interest in Sports Medicine.
Dr. Foy completed his undergraduate study at Northeastern Illinois University in Chicago, where he received a Bachelor of Science in Biology. He attended medical school at Midwestern University at the Arizona College of Osteopathic Medicine in Glendale, and fulfilled his Family Practice residency at University of Tennessee Knoxville. Before attending medical school, David earned his Doctor of Podiatric Medicine (DPM) from Scholl College in Chicago. He is certified by the American Board of Family Medicine (ABFM).
Outside of work, David likes to fish and boat, to relax and unwind. Hiking and gold mining are his hobbies, and he is an Arizona Cardinals fan. He has two children that are attending Grand Canyon University.
...