---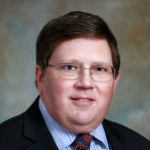 David Nelson, MD
9511 Huffmeister Rd., Suite 100, Houston, TX, 77095.

About
Bio
David G. Nelson, MD (Nel-son), completed his undergraduate studies at Texas A&M University. Following this, he attended Texas Tech University School of Medicine in Lubbock, Texas, where he graduated with his Medical Degree. He later completed his internship and residency at the University of Texas at Houston. Dr. Nelson is excited to join Village Family Practice with 27 years of experience as a Primary Care Physician.
Dr. Nelson is sensitive to the uniqueness of each patient's situation and is willing to adapt to treatment options to accommodate the individual's needs and concerns without compromising care. His areas of interest include, but are not limited to, preventative medicine and adolescent care.
Dr. Nelson is a native Texan, born and raised in Texas City. He is married and has three grown children. In Dr. Nelson's free time, he enjoys playing with his grandchildren and working on his computer. Most of all, Dr. Nelson's favorite hobby is watching his hometown team, the Houston Astros, win.
...