---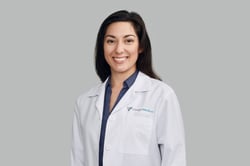 Kelsey Jewell, PA-C
1760 E. Pecos Rd. , Ste 102, Gilbert, AZ, 85295
About
Bio
Kelsey Jewell, PA-C (Je-well), is dedicated to ensuring her patients receive the best care possible. She started practicing in 2016 with clinical interest in women's health and orthopaedics. Kelsey treats infants, children, teens and adults, performing well child exams, well woman exams, adult physical exams and Medicare annual wellness visits.
Kelsey earned her undergraduate degree from Arizona State University and then completed her physician assistant graduate work at Midwestern University. She is board certified by Midwestern University.
When she's not helping her patients, Kelsey enjoys snowboarding, hiking and billiards.
...