---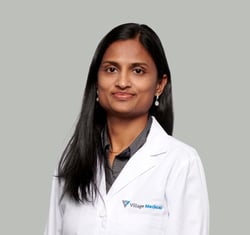 Nisha Gajendra, MD
2774 E Eldorado Pkwy, Suite 100, Little Elm, TX, 75068
About
Bio
Nisha Gajendra (pronounced "Knee sha/Ga hen dra "), MD, is dedicated to the wellbeing of her patients. She started practicing in the United States in 2014 with clinical interest in primary care, urgent care and geriatrics. Dr. Gajendra treats adults.
Dr. Gajendra earned her undergraduate degree in medicine and surgery and completed her doctor of medicine degree in Mumbai, India. She completed her residency at the Southern Illinois University (SIU) School of Medicine in Springfield, IL, with a focus in family medicine. Dr. Gajendra also received a fellowship in geriatric medicine.
In addition to English, she is fluent in Hindi, Telugu and Marathi.
On a personal note, Dr. Gajendra enjoys time with her family, traveling and swimming.
...