Village Medical at Walgreens
See details
5950 Broadway Blvd, Suite 100 Garland, TX, 75043
972-525-9900
Call Us
469-333-7988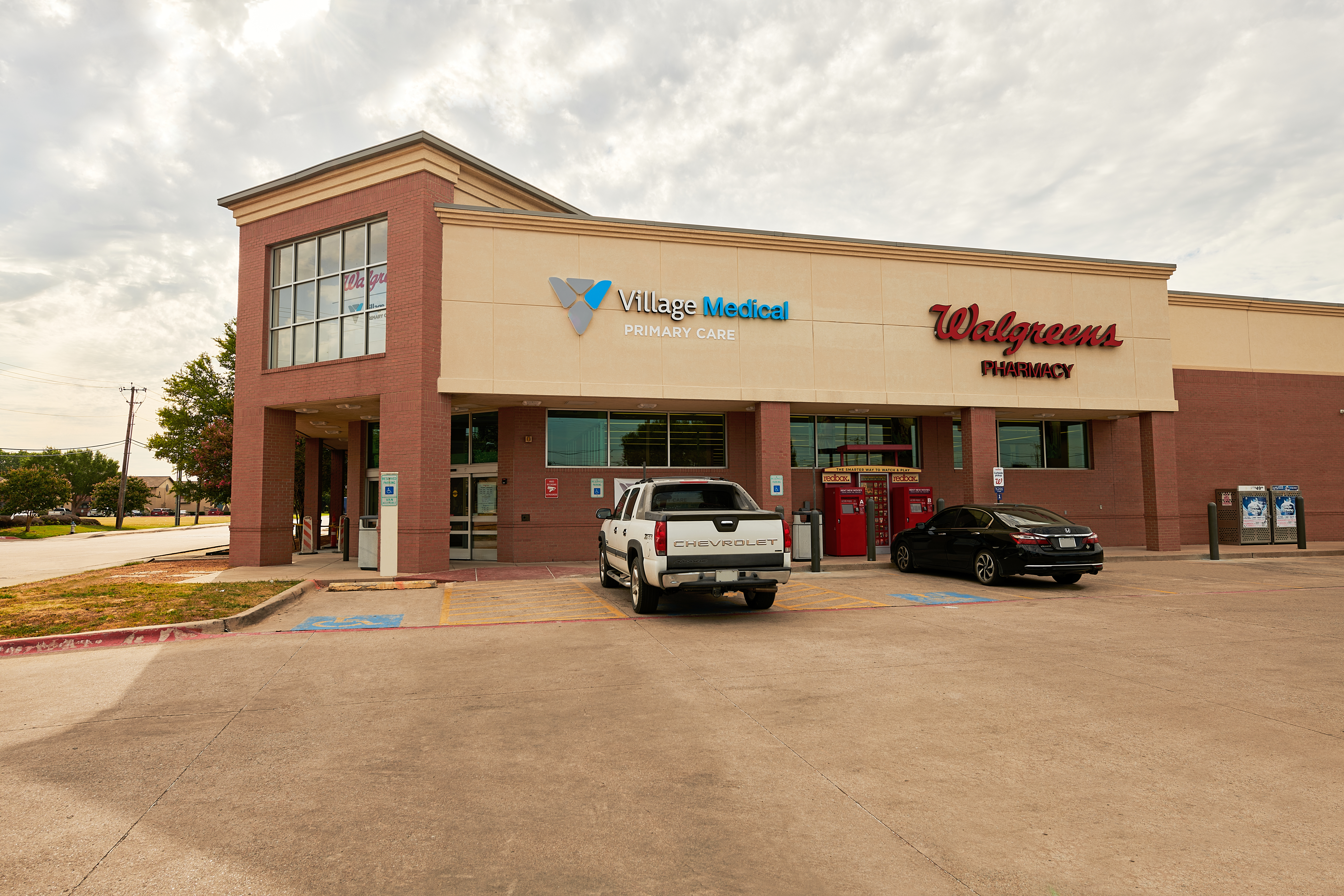 We approach primary care differently
Village Medical provides comprehensive primary care services. Our doctors and staff partner with you to understand your needs, and focus not just on treatment, but also education, prevention, and chronic health issues.

Our providers combine their knowledge and compassion with the tools and technology needed to help create healthier, happier lives for their patients. At Village Medical, we believe more connected care means more complete primary care.
Location
5950 Broadway Blvd, Suite 100 Garland, TX, 75043 Get Directions
Hours
Mon
7:00 a.m. - 7:00 p.m.
Tue
7:00 a.m. - 7:00 p.m.
Wed
7:00 a.m. - 7:00 p.m.
Thu
7:00 a.m. - 7:00 p.m.
Fri
7:00 a.m. - 7:00 p.m.
Sat
9:00 a.m. - 5:00 p.m.
Sun
9:00 a.m. - 5:00 p.m.
A few things that make this clinic unique
Extended access
Flexible appointments to fit your lifestyle including early morning, evening and weekend hours. Same-day appointments are available too. Visit us at the office, virtually or in your home.
Coordinated care
Your doctor and pharmacist work together to coordinate your care
Care management
A trusted care management team works with you to provide personalized, high-quality care.
One-stop convenience
One-stop convenience for all of your primary care needs with Walgreens pharmacy right next door.
Clinic support programs
Our team-based approach includes access to additional clinical support programs to help you manage chronic conditions like COPD, diabetes and hypertension.